Log Cabin Remodeling
One of the most exciting aspects of remodeling your home or business is adding your signature touches to make the statement that you want to make. That all begins to happen when we work together to assist you selecting your finishing options. This is where you begin to see the home or business coming together. With countless exterior and interior colors, siding, shutters, trim, fireplaces, sun rooms, deck, cabinets, garage, and front entry doors and a diverse mix of various stone and brick options. Lets get started.
Let us take your old boring siding off and give your home a face lift. With our half log products we can take your normal siding and convert your home to a northwooods log home.
WHY HAVE OLD SIDING WHEN YOU CAN HAVE LOG SIDING?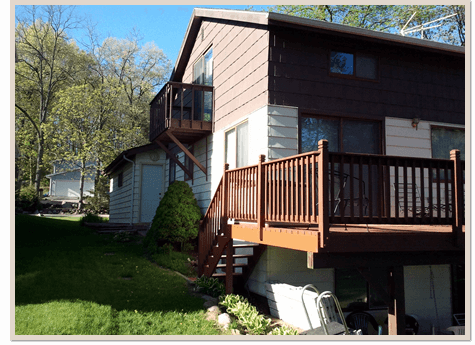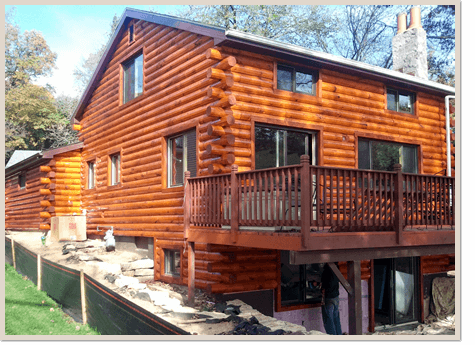 Windows and Doors
To add warmth in the winter and coolness in the summer we have many name brands, shapes, and styles to choose from.
Roofing
We can install new or existing roof systems,. Such as metal shingles, standing seam metal roofs, 3 tab shingles, architectural shingles from 30year to life time warrantees. We have many makes and styles to choose from.
Bathrooms and Kitchens
Your bathroom can be as basic or as elegant as you would like it. Set up your consultation to come up with your own design that fits your needs and desires.
Kitchens are used more for family and friends than any other part in your home so why not design your kitchen for many years of fellowship and happiness.
Finished Basements
We can add so much more usable space and living area to your home. Having a finished basement can add onto the value of your home. There are many options to look at so lets get started: you can have a recreational room, media room, game room, family room, lounge/reading area, and much much more. Imagine the possibilities.