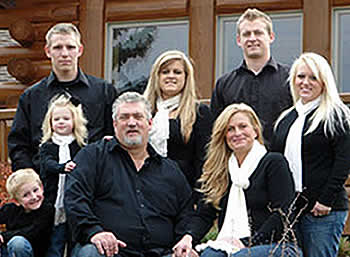 About The Log Home Doctors
Our team here at the Log Home Doctors attracts great pride and integrity in all aspects of our lives. We at the Log Home Doctors are a Log Home dealer for Hiawatha Log Homes. We have also designed a new collection. The made from Log Collection will surely turn your head at a affordable price. We are committed to using only the highest quality products and making sure our customers are 100% satisfied not only with product but service as well. We greet a customer the old fashion way with a hand shake and deliver service and respectable relationships between our clients and ourselves. Whether it's homebuilding, maintenance or remodeling, we get the job done right the first time. We have a passion for displaying honesty, integrity, and great morals. "What they don't know wont hurt them." is not our style of work environment. We are a family owned and operated business that wants to demonstrate our good old fashion morals.
As we all know, an average day is a hectic day. To make your life easier our team of specialists and professionals address you all the way through your homeowner needs in one stop from beginning to end. We serve you!
Why Choose The Log Home Doctors?
• Family Owned and Operated
• Friendly Customer Service Representative
• Hiawatha Log Home Dealer
• 1 Year Labor 100% Guarantee
• Great Quality & Customer Service
• Many Years Serving the Tri-State Area
• Fully Licensed and Insured
We provide great service to complete your every homeowner project. Our family here at The Log Home Doctors is committed to excellence and your unconditional satisfaction is our greatest achievement. You are guaranteed to have the weight lifted off your shoulders. Walk in or call to receive expert advice, quality workmanship, and reasonable prices. We look forward to serving you and having a great experience.